For the first time..... in their more than three decades of karmic
astrology practice, Linda and Michael Brady of Partners for Karmic Freedom are offering online access to their teachings in this powerful new course, New Rules for a New Age: Mastering Karmic Astrology & the Aquarian Philosophy to Get Unstuck, Take Back Your Power, and Live Your Life Freely and Fully.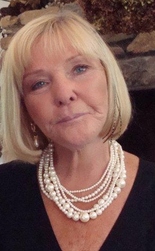 Linda Brady is an internationally recognized holistic teacher and karmic astrologer with clients in 35 states and five countries. She has a Master's degree in Education from Southern Illinois University. She has been in practice for over forty years and is the co-founder of Partners for Karmic Freedom, Inc. located in Tampa, Florida. Her ground breaking approach to astrology has helped more than 3000 clients/students successfully navigate their own life paths. She has mentored over a hundred karmic astrologers through her Internship Program. Her first book, "Discovering Your Soul Mission: How to Create the Life You Want" was published in November of 1998 by Random House and has been reproduced in eight languages. Her new book, "Discovering Your Soul Mission New Rules for a New Age," is now available in paperback. Please See our website, www.Karmicfreedom.com.
Linda's goal is to help you achieve soul/personality* awareness and integration. The tools necessary to achieve that integration lie in karmic astrology** and dream interpretation. These tools provide important information, very specific to you. Linda is an amazing teacher and a master at interpreting those symbols, and combined with Jungian Psychology, she enables you to delve into deep self-awareness and reflection.
Michael Brady, is the co-founder of Partners for Karmic Freedom, Inc., located in Tampa, Florida. Michael has a B.S. in Psychology from Towson State University and an M.A. in Clinical/Developmental Psychology from Anitoch University. For twelve years Michael worked in the field of psychiatry at various hospitals and private practices in the Baltimore area. He is a certified hypnotherapist and has written an extensive manual on 'Empathic Hypnosis.'
Michael continues to explore the realms of human psychology, hypnosis, meditation, conscious vs. unconscious process, Jungian Psychology, karmic astrology** and philosophy. In his Past-Life Regression/Healing sessions; he is a companion, guide and exceptional listener with unconditional regard and respect for his clients and their challenges. He compassionately assists clients in connecting with their emotions to achieve Soul/Personality Integration*.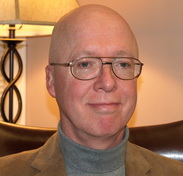 *Soul/Personality Integration - think of your Soul Mission as a window through which you can see your soul. Through its attributes, you can understand your soul better...as if your soul were saying to you, "This is who I am in this life for you, and I am making it easier for you to understand that by assuming these characteristics."


**Karmic Astrology utilizes your astrological charts symbolic language to identify past life experiences and qualities that formed the basis of this lifetime. That same language cultivates a deeper understanding of the connection between the inner and outer worlds – as above, so below. It is about making informed and expanded choices on the assumption that your soul is the primary force behind forging your destiny.


Do any of these descriptions fit you?
You want to live the life of your dreams, and yet it feels that something keeps holding you back from fulfilling your potential, maybe even your soul's purpose. 
Every time you get close to having what you want, something gets in the way, and if you are honest, that something is sometimes you!
 The world has changed so much, and you are sometimes confused about how to make sense of it all and about what your place is meant to be in this new world.
You can feel the world is shifting and you could really benefit from some help in making that shift from the old world to the new one, in a way that leaves you feeling centered, happy, and strong.
You love what you already know about karmic astrology, and you are ready to learn more, maybe even train as a professional astrologer.
You are a professional astrologer on a path to life-long learning, and you are ready to learn from two astrology masters to deepen and expand your own knowledge base and readiness to help clients in today's Aquarian Age




What's Coming:
How the Entire Program Works 
There are 9 modules in the New Rules for a New Age: Mastering Karmic Astrology & the Aquarian Philosophy to Get Unstuck, Take Back Your Power, and Live Your Life Freely and Fully digital course. You can buy one module for $99 or you can pre-buy the whole course bundle now (all 9 modules) for $700 (a savings of $200 if you buy all 9 modules over time). The full course bundle release is expected by April 2nd 2022 for the total price of $700 found on the All Products page.
What you'll get for each module:
Module objectives
Module Guidebook and Journal (printable PDF)
Meditations by past-life regressionist and karmic astrologer Michael Brady
5-20 Transformation Worksheets
Quizzes
Access to a trained team of karmic astrologers available to answer your questions for $25/response
A Certification of Completion for each unit or for all 9 modules
The option to add on in-person training and monthly virtual coaching with Partners for Karmic Freedom to deepen your learning or even get trained as a professional karmic astrologer!
A Personal Message from US
Coming Soon!
We welcome YOU to your karmic journey with us in the Age of Aquarius. For help please click the Support Service icon to the left and visit our website www.KarmicFreedom.com/Our Consultants page, located as a dropdown under our Online Learning page. Whether you have up front questions about your astrological journey or questions along the way throughout your development via our online courses, we have consultants here to help you along your path.


Check your inbox to confirm your subscription